Excursions – Karlovy Vary and its surroundings
LOKET, BEČOV, OSTROV, JÁCHYMOV, TEPLÁ…
Not only Karlovy Vary, but also the surrounding towns offer many interesting sights to see. There are many unique architectural, technical, or even jeweller monuments to be discovered in the Karlovy Vary Region. Significant natural sites are also found here. Plan excursions both in Karlovy Vary and to its close surroundings.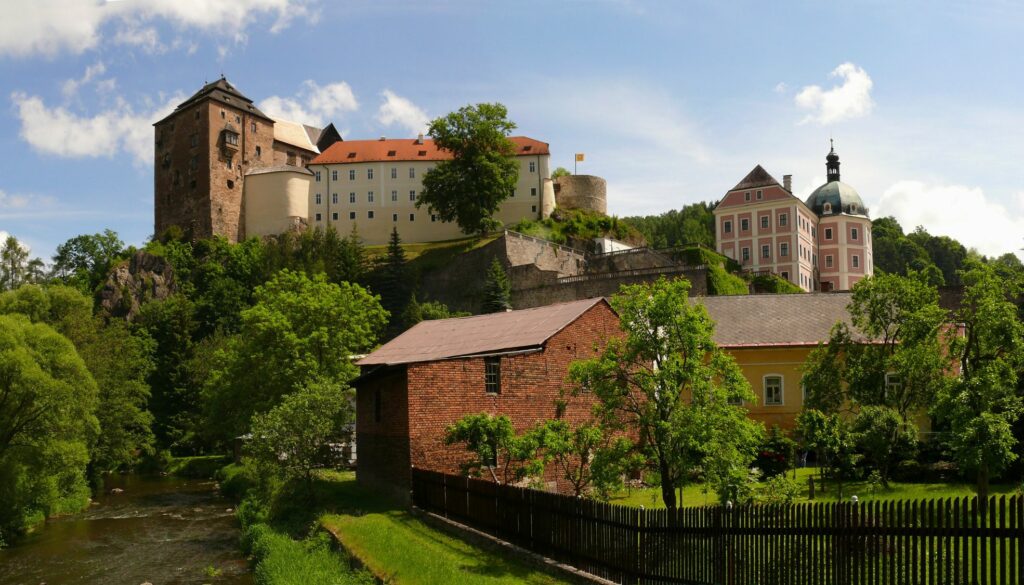 Set out on a trip to:
the castle and château in Bečov nad Teplou
the castle in Loket
the monastery complex in Ostrov
Svatoš Rocks
the château in Kynžvart
the Premonstratensian monastery in Teplá
the heritage zone of Mariánské Lázně
the heritage zone of Františkovy Lázně
the heritage zone of the town of Cheb
the Royal Mint in Jáchymov
Montanregion Erzgebirge/Krušnohoří (the Ore Mountains Region in English), a UNESCO World Heritage Site
the SOOS nature reserve
the ruins of Andělská hora
the peat bog and educational trail at Boží Dar
and more
Villa Basileia is a great starting point for discovering Karlovy Vary and its surroundings. Book accommodation in our hotel.