Accomodation in Karlovy Vary
hotel Villa Basileia Riverside ****
Hotel Villa Basileia Riverside Karlovy Vary offers pleasant and stylish accomodation at the spa center of Karlovy Vary.
The Villa Basileia is situated on the bank of the Teplá Brook in peaceful surroundings. Accommodation is available in double rooms and suites furnished at the **** standard. We will be delighted if you make our Villa Basileia your destination during your stay in Karlovy Vary.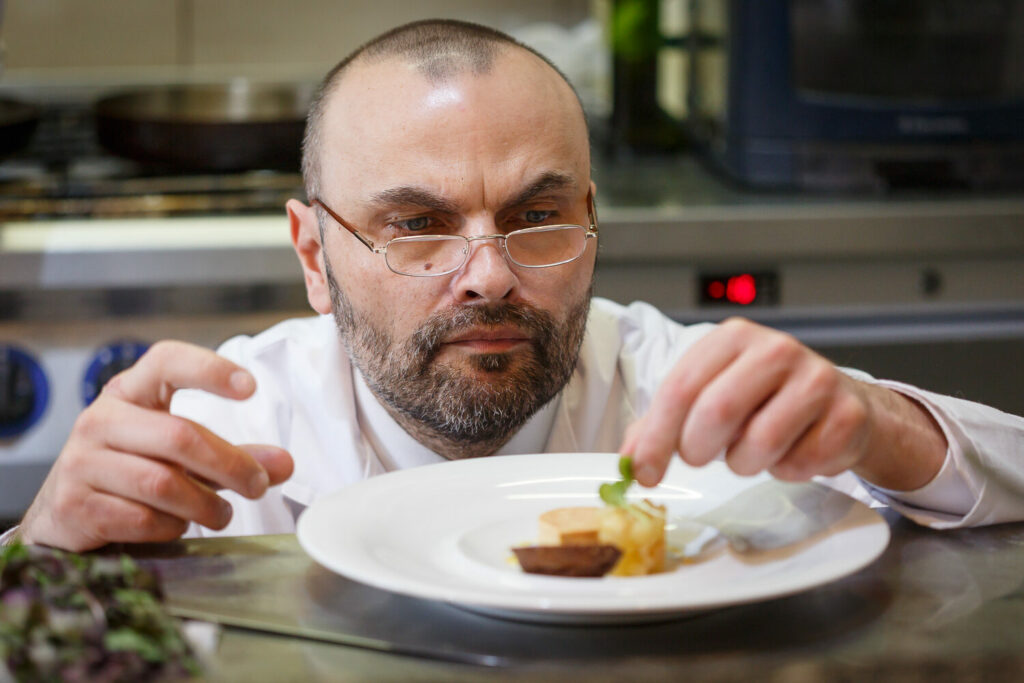 Karlovy Vary Experience Restaurant
Restaurant Le-Marché
In Le Marché, an experience restaurant, we offer guests and their taste buds a slightly different view of gastronomy from what they are used to. We do not have a long-standing menu with dozens of dishes, but every day we think up two three course meals made of fresh ingredients. The menu content is governed by the season as well as interesting offers from our suppliers of meat, fish, vegetables and fruit from all over the world, who we are in contact with on a daily basis.
Booking
Do not hesitate, book your room right away!
Book your room online using our reservation system. You will instantly get information about prices and vacancies.