The experiential restaurant Le Marché
ON THE GROUNDS OF VILLA BASILEIA KARLOVY VARY
The renowned experiential restaurant Le Marché is part of the Villa Basileia building. This is the kingdom where Head Chef Honza Krajč reigns. Aside from international gourmet specialities and a pleasant interior, guests can also enjoy a spacious and shaded summer terrace with a view of the river.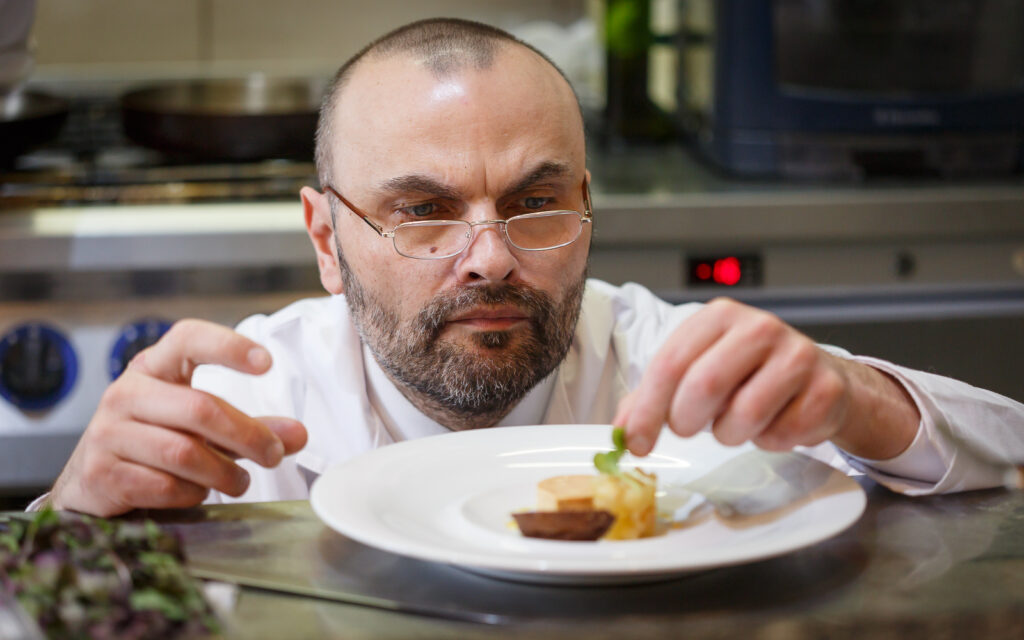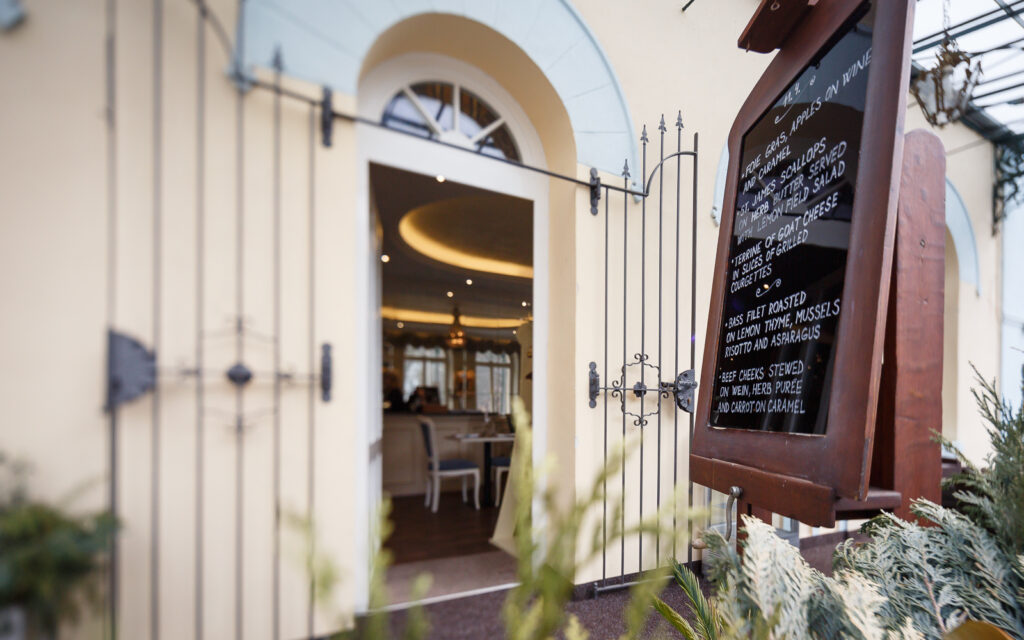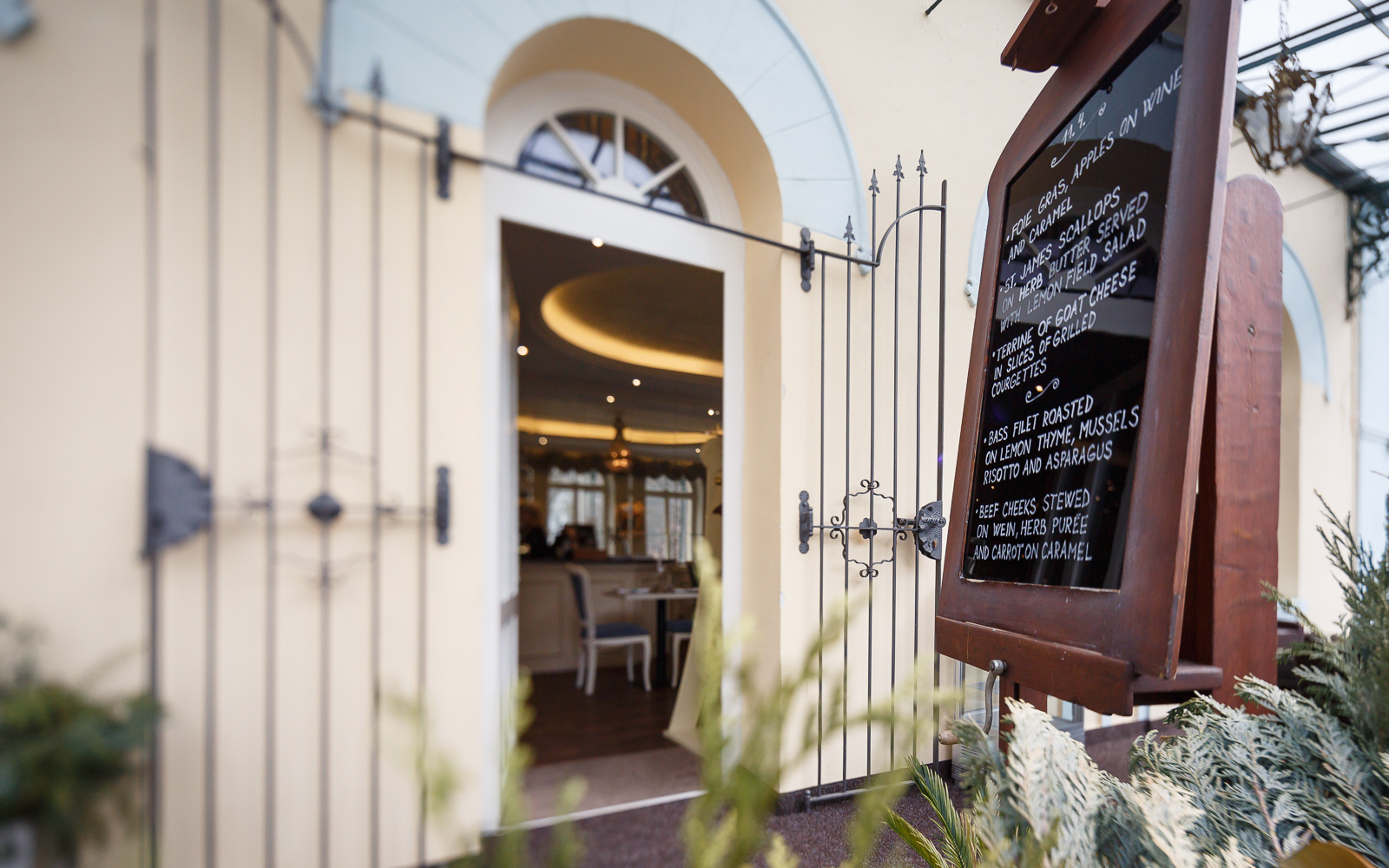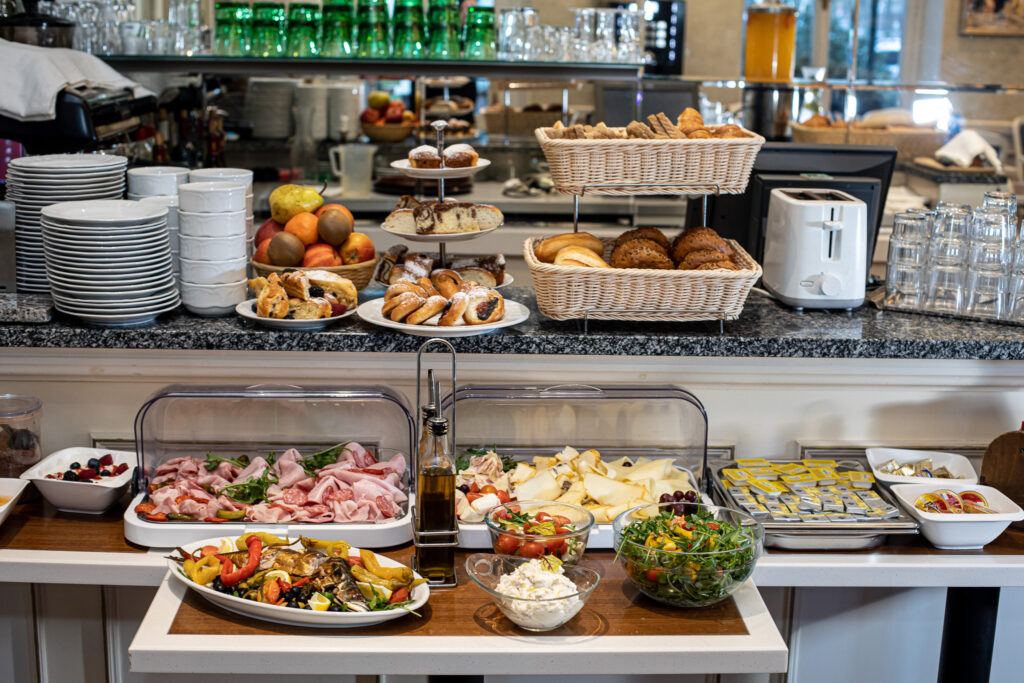 Ranked among the TOP 10 of Czech restaurants
The restaurant Le Marché is the laureate of a whole range of awards. One of these is also ranking among the TOP 10 restaurants of the prestigious guide to gastronomy, Maurer's Selection Grand Restaurant 2020.
An experiential menu for every day
The restaurant Le Marché offers new gastronomical experiences every day. It does not have a permanent menu. The menu is changed daily according to the current offer of fresh ingredients from local and foreign suppliers.
The restaurant offers
A three-course experiential lunch – soup, selection of one of three main courses, the dessert of the day
A three-course experiential dinner – selection from three appetizers, two main courses, and three desserts
A six-course experiential dinner – taste everything from the evening offer.
VIP menu of the Head Chef – a special, several-course menu for a maximum of four people, served personally by the Head Chef at a table in the open kitchen.
The offer of gourmet food is complemented by high-quality Czech and foreign wines, Davidoff coffee, and selected drinks.
The restaurant Le Marché functions independently of the hotel Villa Basileia. If you wish to discover the art of the Head Chef, do not forget to make reservations well in advance on the website www.le-marche.cz.
Breakfasts
Breakfasts for accommodated guests are served in the form of a buffet daily from 7.00 am to 10.00 am on the premises of the restaurant Le Marché.
Do you have any questions or need help with making reservations?
Le Marché á la carte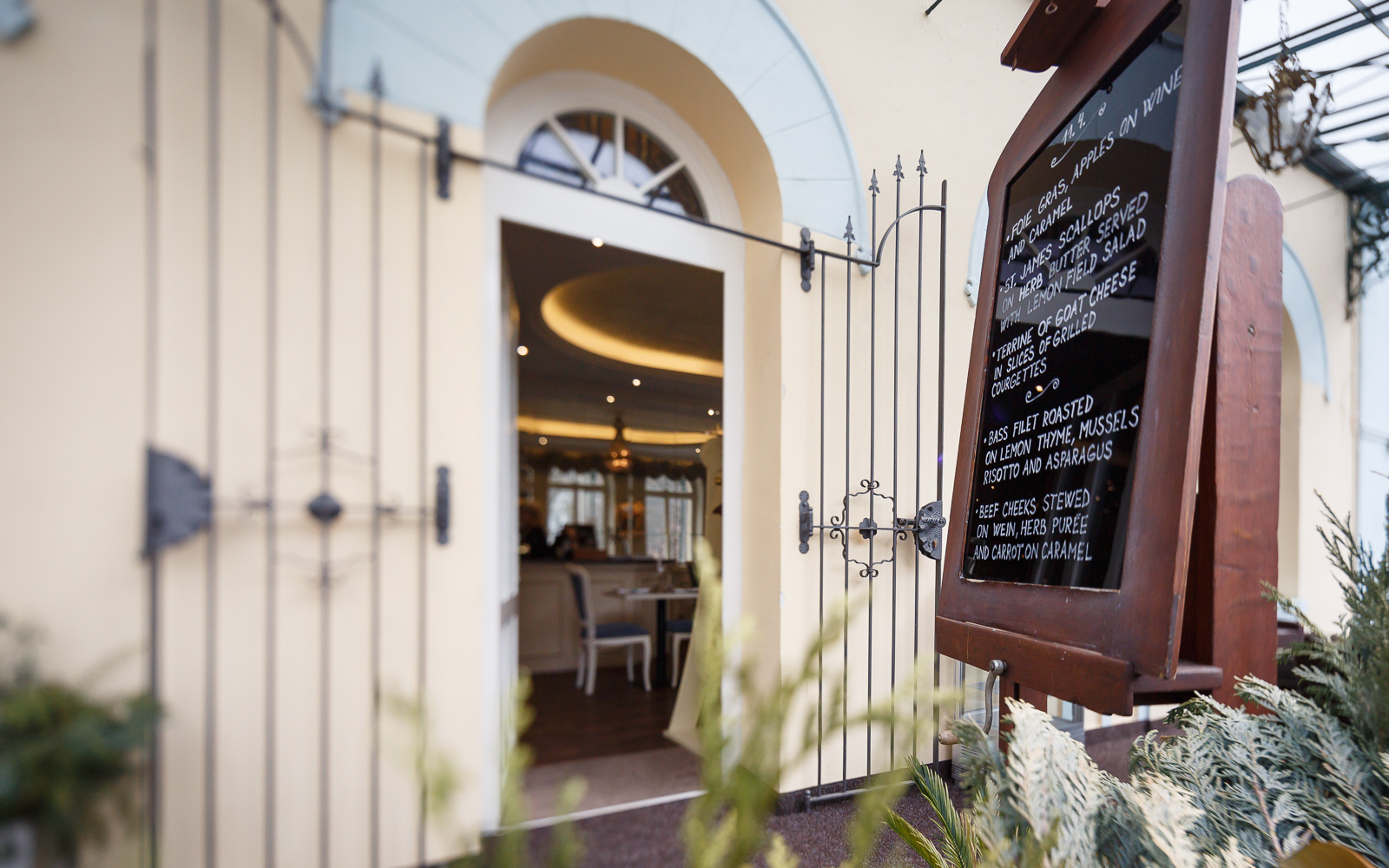 Breakfast in Le Marché