The Spa at Karlovy Vary
THE LARGEST CZECH SPA TOWN
The origin of the spa at Karlovy Vary is narrowly associated with the establishment of the town itself. It was founded by Emperor Charles IV in the 14th century, who, according to legend, tested the therapeutic qualities of the thermal springs here himself. The spa began to develop more fundamentally two centuries later, when the European aristocracy and the upper crust bourgeoisie began to meet here. However, the spa at Karlovy Vary enjoyed its greatest boom in the 18th and 19th century. Most of the monuments in Karlovy Vary, including the popular colonnades, date to this period.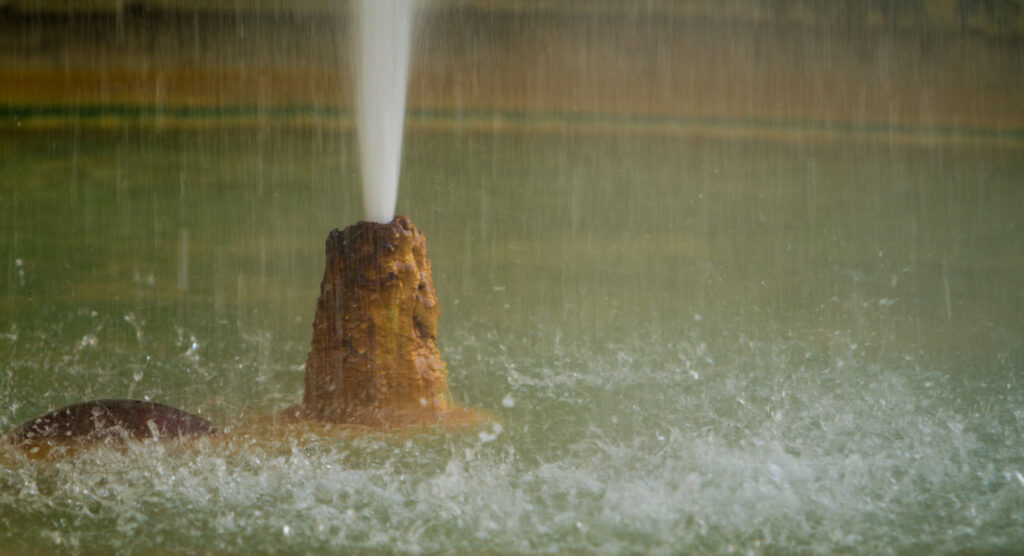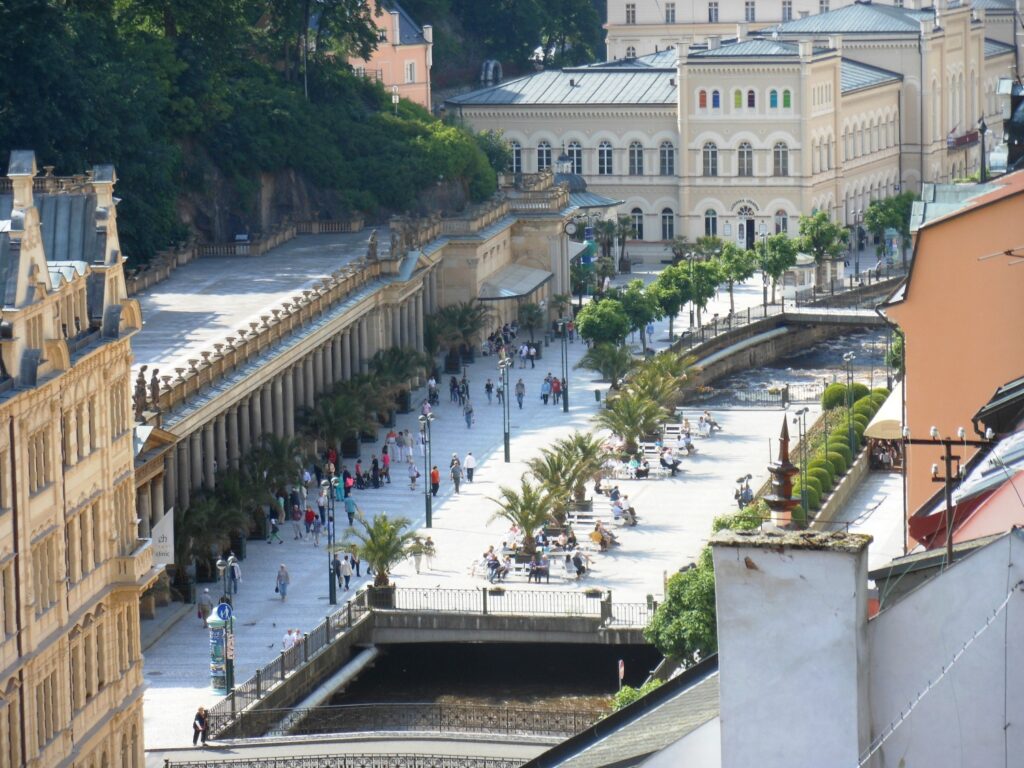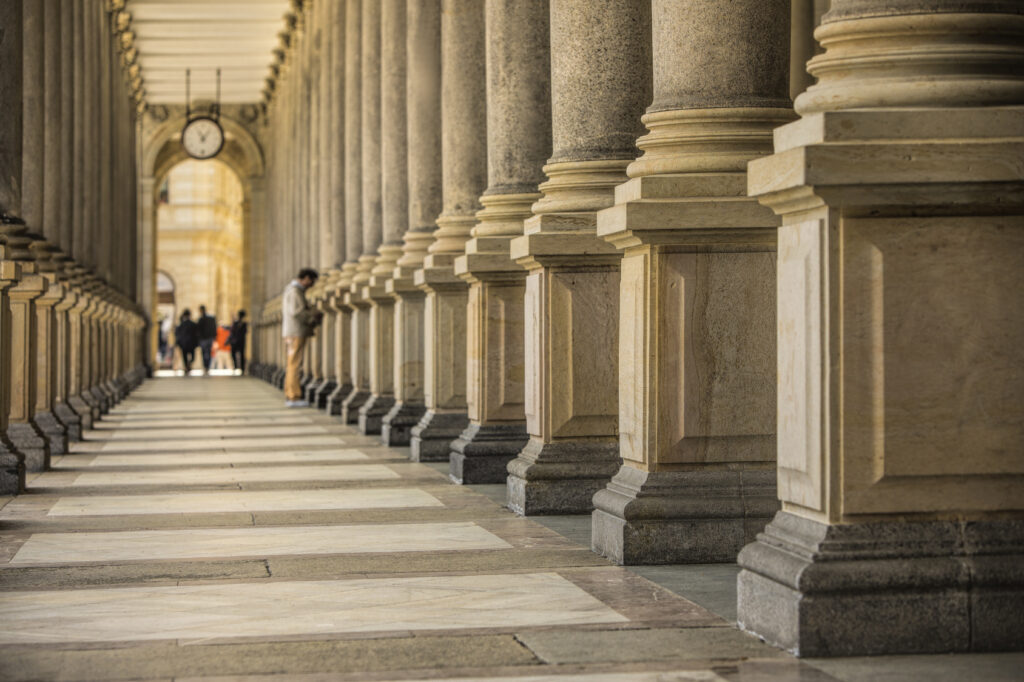 UNIQUE SPRINGS
In the many centuries of its existence, the Karlovy Vary spa treatments have undergone a long evolution. What has remained unchanged is the unique natural therapeutic source of thermal mineral water. This water surfaces in several sources – springs, which are then transported into the spring vases found in the public colonnades. Every visitor to the town can thus taste the springs. The most renowned, most profuse, and hottest spring in Karlovy Vary is the Hot Spring.
WHAT IS TREATED HERE
Traditional Karlovy Vary spa treatments are primarily based on the utilisation of the springs, prescribed to the spa guests in the form of drinking cures, baths, and as a part of many other spa procedures. The treatment, which should last for a minimum of 21 days, has a positive effect on curing:
disorders of the digestive tract
metabolic disorders
diabetes
gout
obesity
periodontal disease
diseases of the locomotor system
diseases of the liver, pancreas, gall bladder, and biliary tract
post-oncological states
neurological and other disorders
Villa Basileia stands on the edge of the main promenade in Karlovy Vary. On its route, you can find all colonnades with the therapeutic springs of Karlovy Vary.
Do you have any questions or need help with making reservations?