Monuments – Karlovy Vary
WITNESS TO THE RICH HISTORY OF KARLOVY VARY
Karlovy Vary and monuments are inseparable. Most of them date to the golden age of the spa industry that the town enjoyed in the 18th and 19th century. However, you can also find much older buildings here. Most can be accessed by a pleasant and non-strenuous walk from the Villa Basileia. Let yourself be enticed to take a sightseeing tour of Karlovy Vary.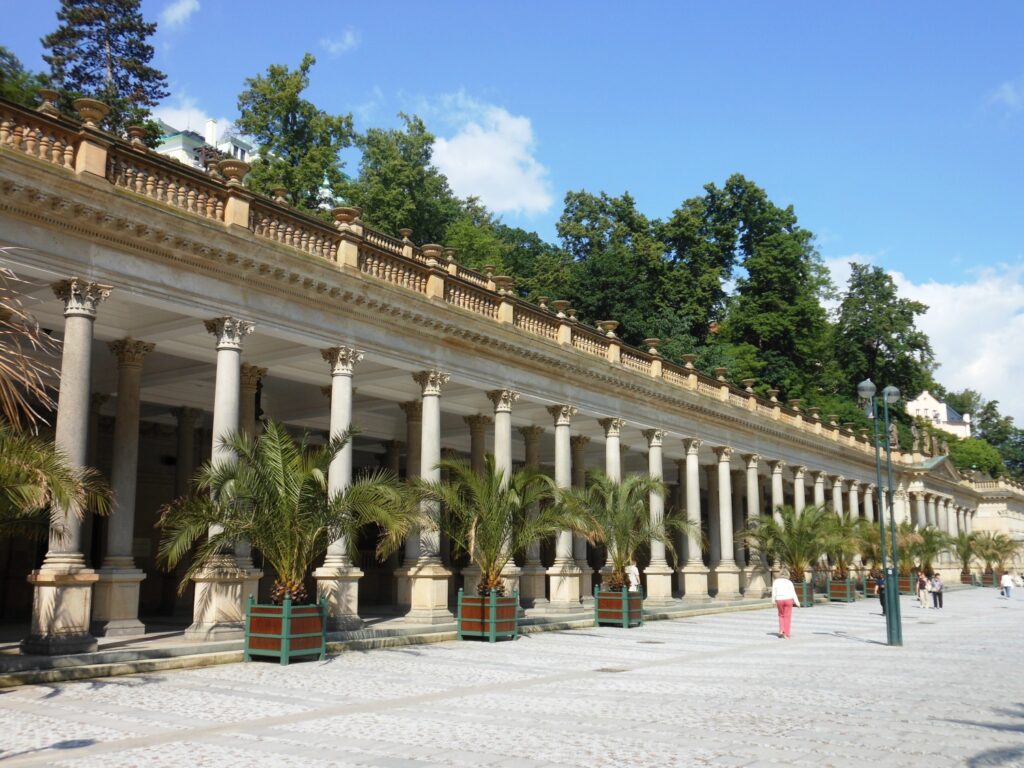 The Colonnades
The most sought-out monuments in Karlovy Vary are, without a doubt, the colonnades that protect the sources of the mineral springs. Directly on the promenade leading along the Teplá River from our hotel all the way to Hotel Thermal, you can find five of them: the Park Colonnade, the Mill Colonnade, the Market Colonnade, the Hot Spring Colonnade, and the Castle Colonnade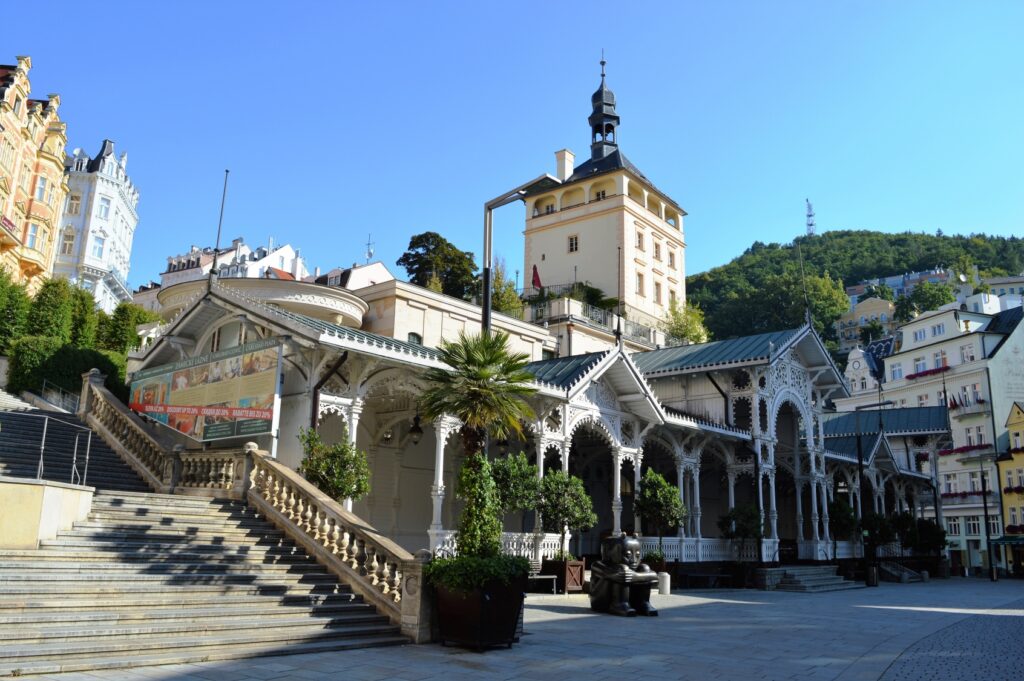 Spa Buildings
Thanks to the spa industry, several other significant buildings were erected. One of them is the formerly opulent Imperial Spa, which is found adjacent to our hotel. At the other end of the promenade, you will find the Elisabeth Spa, which provides spa services to this day. However, we cannot forget other significant spa buildings, such as the Grandhotel Pupp or the Imperial Hotel. Also, many other monuments are worth visiting.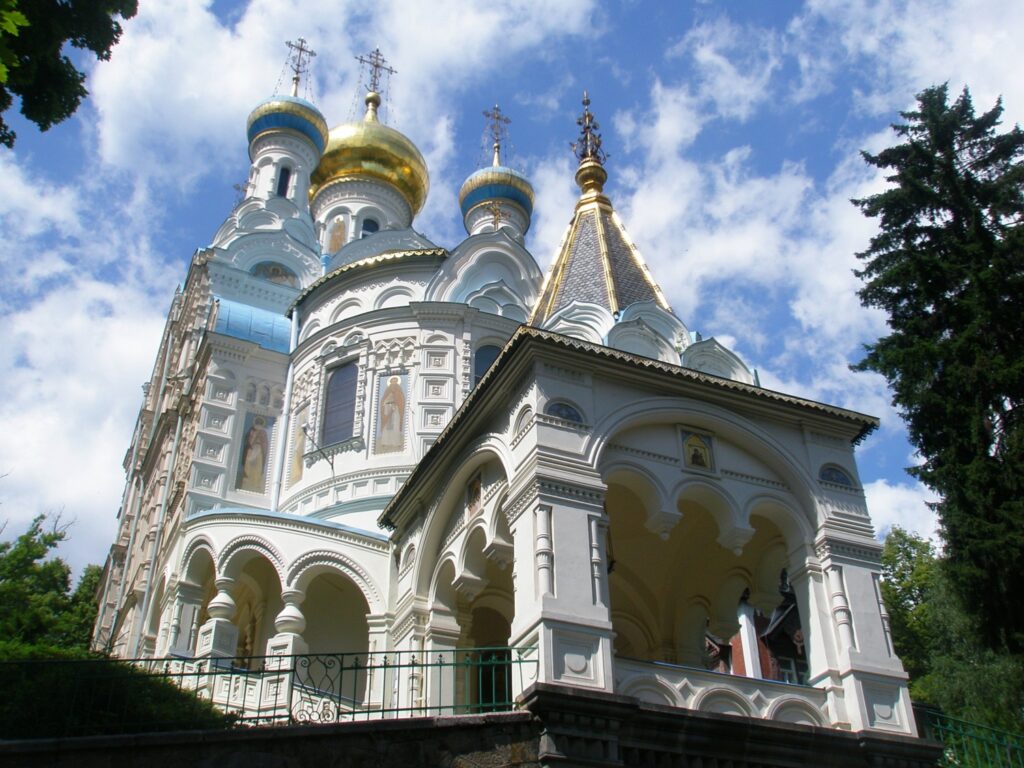 Religious Structures
There are significant religious structures in Karlovy Vary, dominated by the Church of St Mary Magdalene with its unique underground crypt. Since, over the centuries, many spa guests from around the world met here along with their various religions, other religions are also represented, for instance by the Orthodox Church of Sts Peter and Paul or the Anglican Church of St Luke's. Also, directly in the garden of Villa Basileia, you will find the Protestant Church of Sts Peter and Paul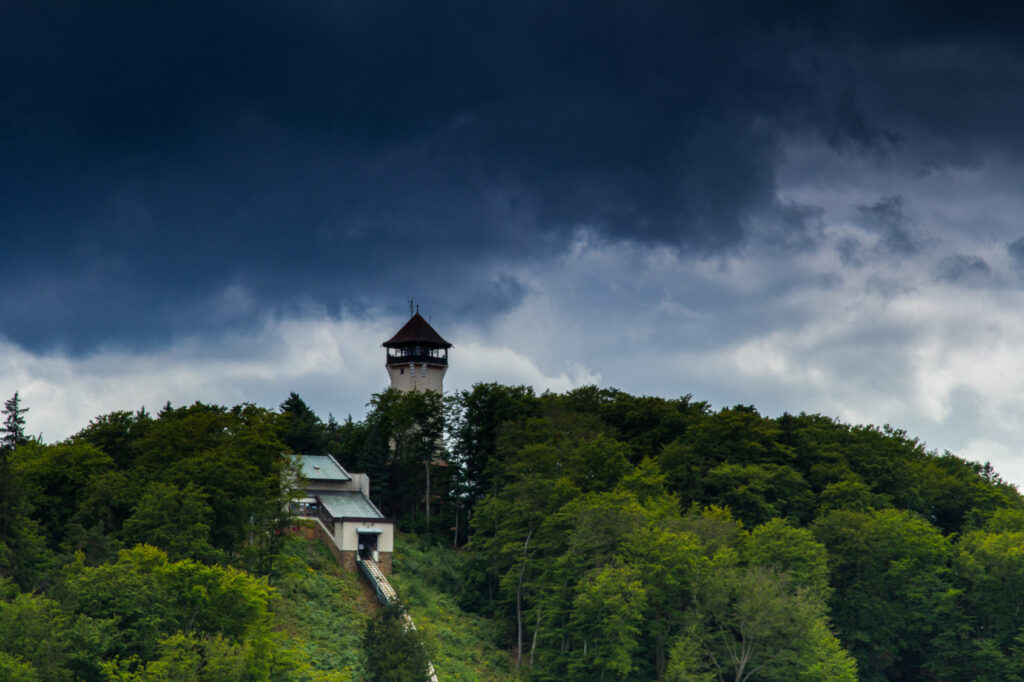 Lookout Towers and Vistas
Karlovy Vary is also a town of lookout towers and vistas. Variously difficult hiking trails found in the spa forests lead to these popular tourist attractions. One of the most popular is the Diana Lookout Tower, which you can also access without straining yourself by riding the funicular. The station of departure is located a mere few minutes on foot from our hotel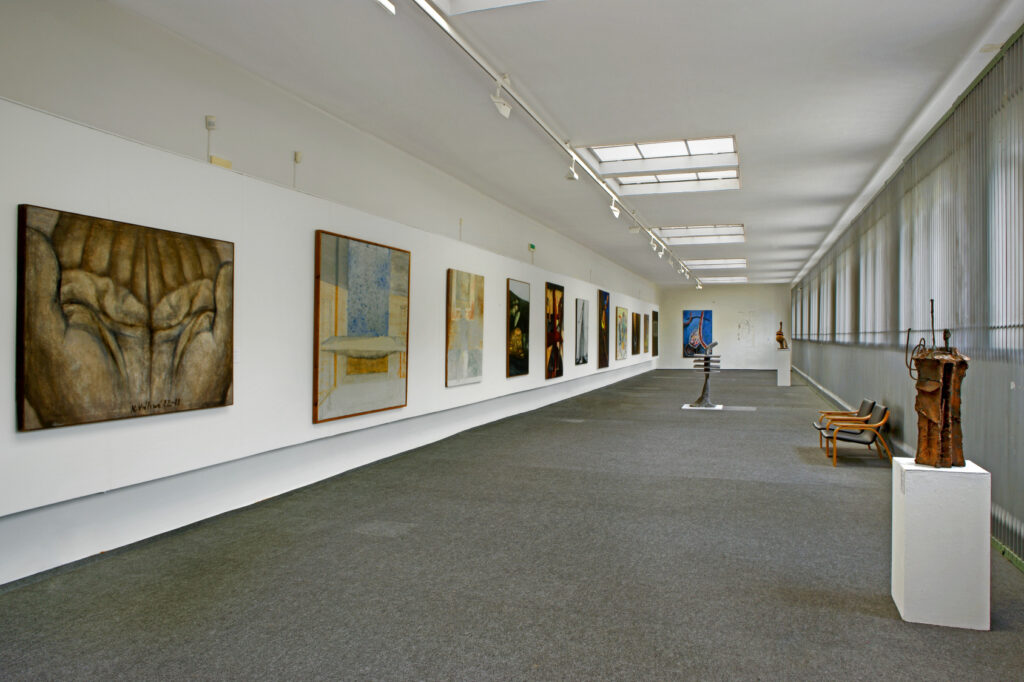 Galleries, Museums
Karlovy Vary also has museums or galleries to offer. You can access the Karlovy Vary Art Gallery by heading along the Goethe Trail, just a few minutes from our hotel. Located at a similar distance in the other direction is the Regional Museum of the Karlovy Vary Region, which invites one to see several interesting exhibitions at once.
Do you have any questions or need help with making reservations?
Do you have any questions or need help with making reservations?